CAMPBELLSVILLE WATER OFFICE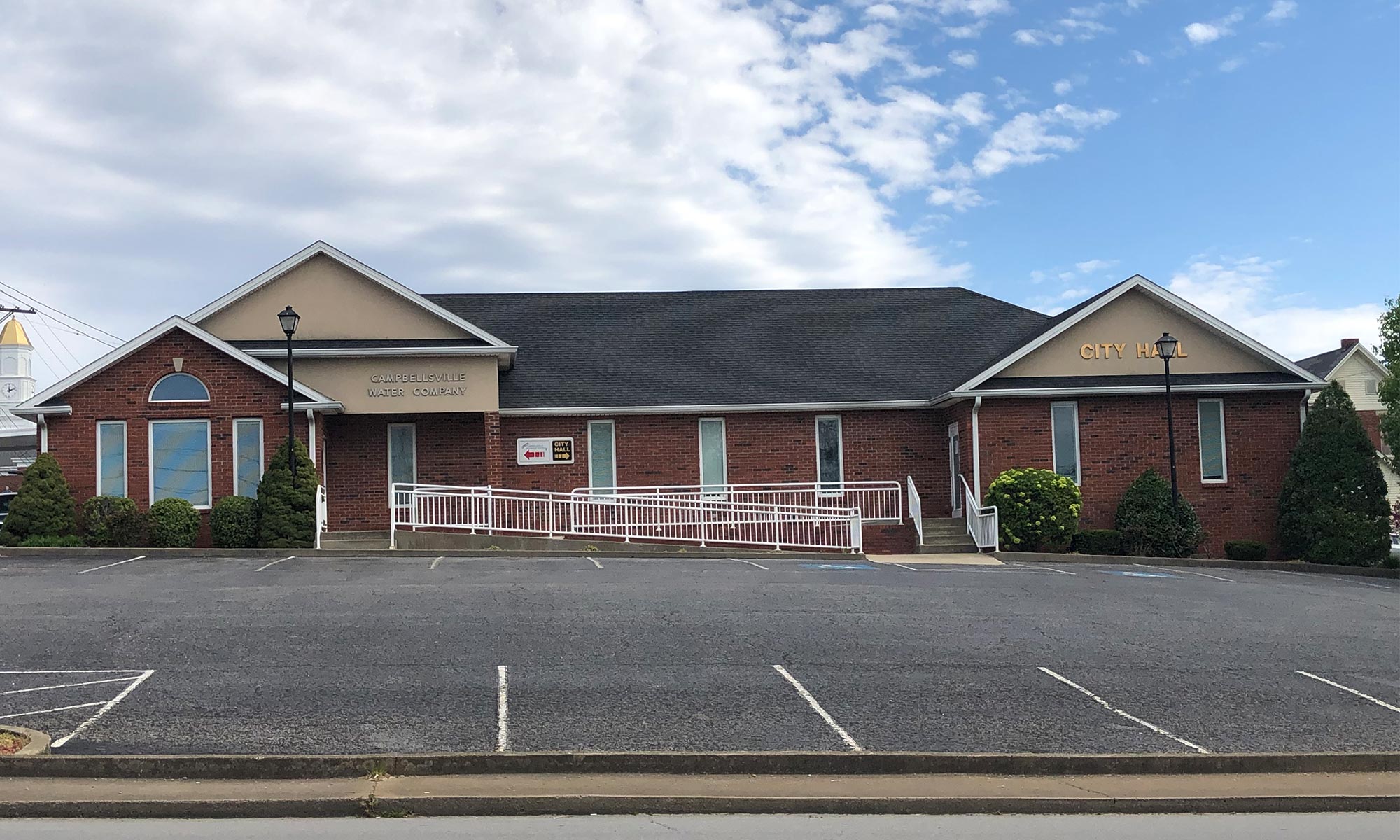 Announcements:
New Career Opportunities:
No positions currently posted. Check back later.
Office
The office prepares bills, collects payments for water and sewer service and manages customer service issues for approximately 10,000 customers. Payments can be made by mail, drive-thru window, night deposit, or at the counter. Returning the top portion of the bill with your payment will help ensure that your payment is credited properly.
Office personnel handle all payroll and human resource functions for water & sewer company employees. All accounting processes including accounts payable, asset management, general ledger and financial statements are done by office personnel.
The office hours are Monday – Friday from 8:00 am to 4:30 pm. Doors close at 4:00 pm for Accounting purposes.
The Office is Closed on These Holidays:
New Year's Day
Martin Luther King Day
President's Day
Good Friday
Memorial Day
Independence Day
Labor Day
Veteran's Day
Thanksgiving and the Day After Thanksgiving
Christmas Eve and Christmas Day
About My Bill
Bills for service addresses inside city limits are mailed out the last working day of the month and are due 15 days later.
Bills for service addresses outside city limits are mailed out on the 15th of the month or the last working day before the 15th of the month.  They are due 15 days after the bill is mailed out.
If the due date falls on a weekend, the penalty amount is not added to the account until 2:00 pm on the next working day.
What time of the month does my bill go out, and when is my bill due?
Eric Newton
2021-08-30T17:42:02+00:00
We have two billing cycles. County bills are mailed the 15th day of each month or the closest working day to the 15th. City bills are mailed the last working day of each month. All bills are due 15 days later before a penalty is applied. A 5% penalty is added to Water & Sewer charges the next working day after the due date on the bill.
Contact Information
Address: 110 S. Columbia Ave., STE A
Campbellsville, KY 42718
Phone: 270-789-3133
Fax: 270-465-3581
Emergency Phone: 270-465-5591