CAMPBELLSVILLE POLICE DEPARTMENT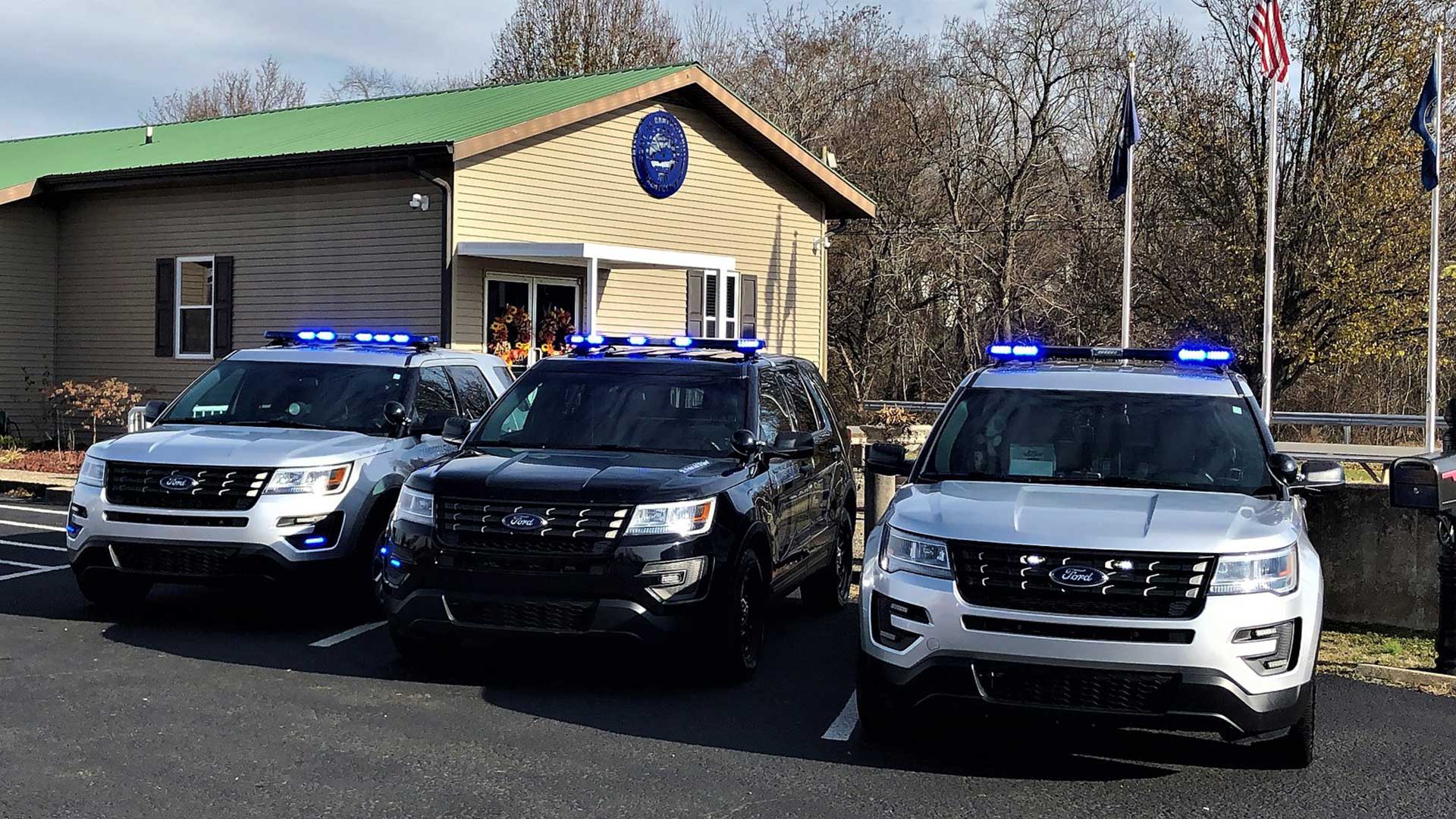 ANNOUNCEMENTS:
The Campbellsville Police Department is a full service agency. In addition to the patrol function, staff members are trained in many disciplines to include;  general investigation, narcotics investigation, child sexual abuse, elder abuse, crime scene evidence collection and preservation, audio and video specialists, and D.A.R.E. instruction. We also staff the Campbellsville Independent School System with one Resource Officer.
The Police Department is home to the Campbellsville/Taylor County E911 Center. The Center's well trained staff provides dispatch for Police, Sheriff, City Fire, County Fire, City/County Rescue, City Utility Service, and Streets and Sanitation departments.
We care about our community. We supply speakers for subjects such as; crime prevention, 911 services, drug abuse prevention, bicycle safety, car seat checkups and many other subjects. Call (270) 465-4122 or e-mail us to schedule one of our officers and/or telecommunicators to speak to your group, club or civic organization. We look forward to speaking to groups about all aspects of public safety.
Community Involvement
Successful community policing requires citizen involvement in problem solving; comprehensive accountability fixed at the geographic level and timely interactive communication.
The Campbellsville Police Department became an accredited agency in 2007. This accomplishment means the Police Department meets or exceeds national standards in all operations of policing. We have partnered with the Appalachia Drug Task force to combat illegal drugs. Illegal drugs continue to be a growing problem. With community support and involvement we can vigorously detect and apprehend the major drug traffickers and dealers of illegal drugs.
Golf Cart Ordinance
Contact Information
Shannon Wilson, Chief
shannon.wilson@campbellsville.us
Address: 132 S. Central Ave.
Campbellsville, KY 42718
Phone: 270-465-4122
Fax: 270-465-9000