CAMPBELLSVILLE STREET DEPARTMENT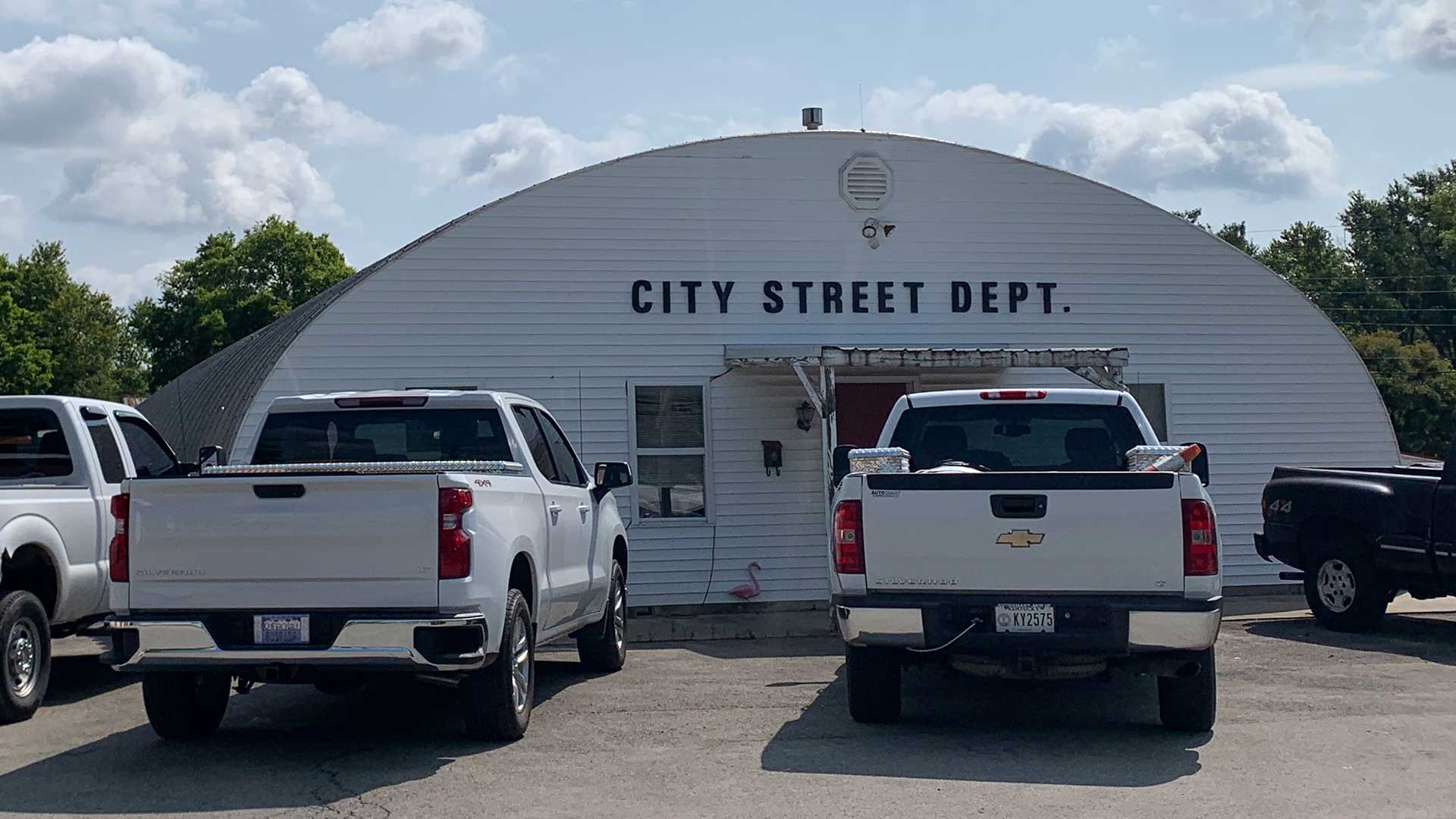 Public Notice:
The following link is the current Trucking Route Map to organize travel within city limits:
Click Here:  Trucking Route Map
Street Department
The Street department performs snow and ice removal, pothole repairs, general asphalt repairs and maintenance of right-of-way drainage. This department also coordinates, concrete work, drainage projects and erosion control within the city limits. The Street department also performs duties such as right-of-way mowing, litter abatement, sign program and street sweeping and Street lighting. Responsible for year-round brush pickup. The department operates heavy equipment, maintains equipment, and performs construction and maintenance of City streets, sidewalks and related infrastructure.  The department performs related work within the Public Works Department as required, including snow removal, flood control, arbor care, irrigation system and landscape strip or alley maintenance.
Contact Information
Derek Benningfield, Supervisor
Derek.Benningfield@campbellsville.us
Address: 398 S. Central Ave
Campbellsville, KY 42718
Phone: 270-465-7011
Fax: 270-789-0251