CAMPBELLSVILLE WASTEWATER TREATMENT PLANT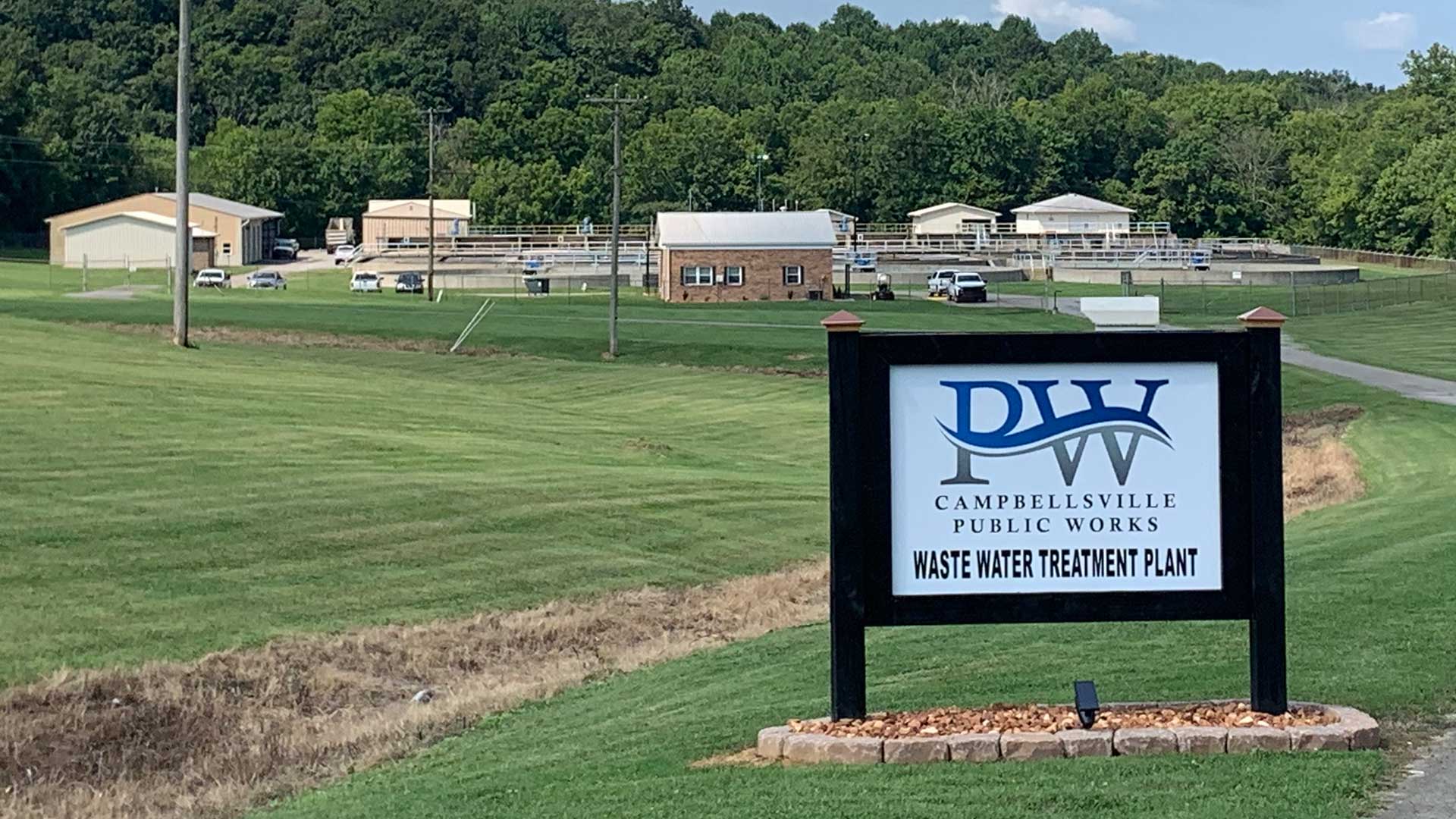 Wastewater Treatment Plant
Campbellsville Municipal Wastewater Treatment Plant (WWTP) is a 4.2 MGD (million gallons per day) Biological Treatment facility.  An average of 1.5 MGD of wastewater is treated at the plant. We strive each day to produce clean water that will be returned to receiving streams.
Numerous tests of the wastewater are performed on site to ensure that there is no negative impact on the environment. Those tests include pH, Oxygen levels, Fecal, Solids test, Ammonia, and Phosphorous. Additional Bio-monitoring and metals tests are completed by a commercial laboratory to ensure the safety of the wastewater.
A belt filter press is used to remove solid waste from the water.  Those solids are then transported to a landfill in Louisville. This transport is required two to three times each week.
Wastewater Collection
The Wastewater Collection System serves the incorporated areas of the City of Campbellsville and also the Horton Camp at Green River Lake and the old landfill. This is an area of about 5300 acres and encompasses approximately 4,600 homes and businesses. There are 150 miles of gravity-flow sewer mains and about 20 miles of force-flow sewer mains.
The Wastewater Collection Department consists of six personnel, jet-cleaning equipment, sewer line camera system, and other heavy equipment. In addition to the line maintenance, this department services and maintains 26 lift stations (pumping systems). The base of operations is near the Wastewater Treatment Plant on Hodgenville Road.
This department provides emergency service 24 hours per day, 7 days per week for wastewater issues that our customers might have. Please call the emergency phone number, (270) 465-5591, whenever you suspect there is a problem with sewer lines. Our specialists can determine if the problem is in our lines or your own. We have personnel on-call at all times.
Contact Information
Jeff Baxter, Treatment Supervisor
Jeff.Baxter@campbellsville.us
Address: 2105 Hodgenville Rd.
Campbellsville, KY 42718
Phone: 270-469-3966
Fax: 270-789-4976
Matt Wise, Collection Supervisor
matt.wise@campbellsville.us
Address: 2105 Hodgenville Rd.
Campbellsville, KY 42718
Phone: 270-469-1286
Fax: 270-469-1293