CAMPBELLSVILLE WATER DISTRIBUTION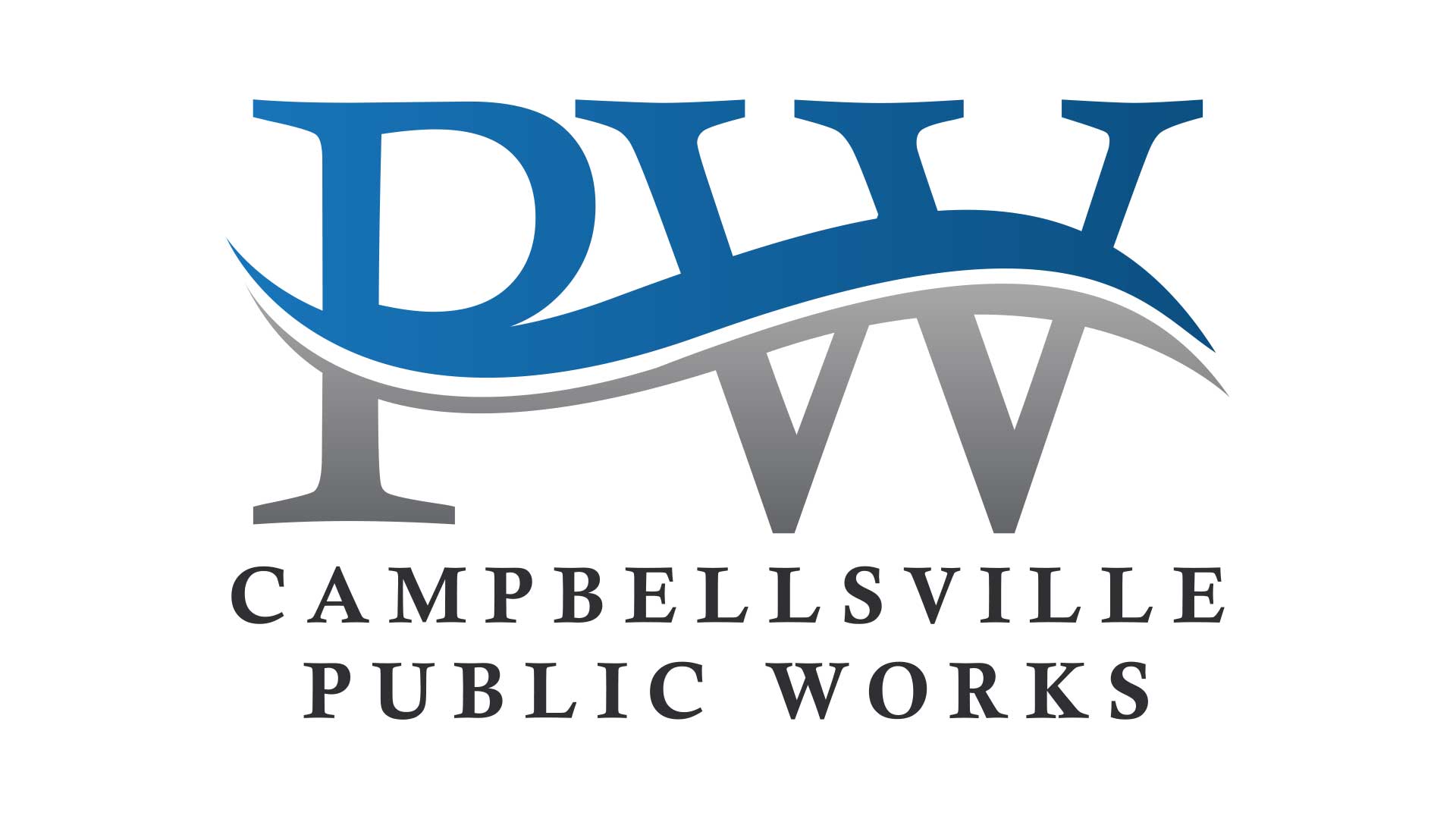 The Water Distribution System begins at the Water Treatment Plant with water mains going out into the city and county to meters, hydrants, and water storage tanks. There are over 600 miles of main lines in the system and about 9,500 customers. We have six water storage tanks and five booster pump stations. Six large master meters measure the water that is sold to the surrounding counties and water districts.
The original Water Distribution System was installed in the 1930's with many expansions since that time. Eleven employees in the Water Distribution department operate and maintain the system. This includes reading the 9,500 meters each month; installing new main lines and water meter services; repairing main line leaks, hydrants, pumps; collecting water samples for testing; and maintenance of water storage tanks. The system is a Class III distribution system. Seven employees are certified operators with licenses issued by the Kentucky Division of Water.
This department provides emergency service 24 hours per day, 7 days per week. Please call the emergency phone number, (270) 465-5591, whenever you suspect there is a problem with water lines. Our specialists can determine if the problem is in our lines or your own. We have personnel on-call at all times.
Contact Information
Griffin Hash, Supervisor
Griffin.Hash@campbellsville.us
Address: 245 Roland Street
Campbellsville, KY 42718
Phone: 270-469-3636
Fax: 270-789-3693