CAMPBELLSVILLE EMS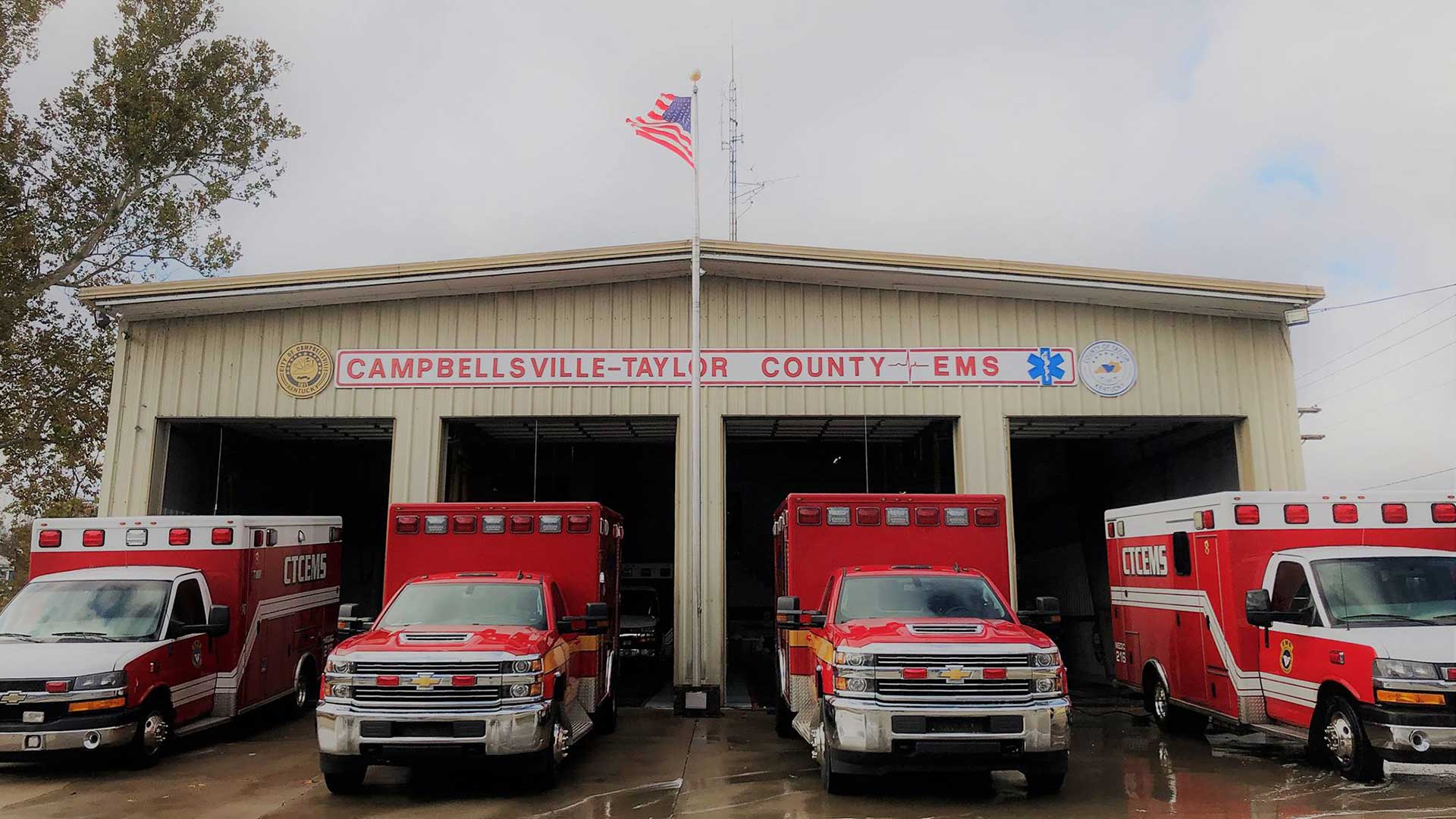 Our Mission
CTCEMS exists for the purpose of protection of life, property, environment, and to assist business, industry, and all citizens in Campbellsville and Taylor County.
CTCEMS responds to over 4,000 runs per year with 24 hr coverage to meet the community's needs. Services are provided to approximately 24,000 residents of Taylor County, which covers 285 square miles. This includes most of the 8200 acre Green River Lake as well as the largest portion of the 16,000 acres which the Corps of Engineers maintains for the Green River Lake Recreational area.
CTCEMS provides Advanced Life Support with paramedics and EMT's that operate under the direction of our medical director.  CTCEMS also Handles non-emergency transports to and from nursing homes, and to doctors offices. We also provide standbys at local community and athletic events such as civic functions and football/basketball games for our area school systems and Campbellsville University.
As with any emergency, it may be necessary to call upon our chaplains for guidance and assistance with family members or other individuals, who may need spiritual guidance to help cope with a traumatic incident. Our Chaplains respond with us on a daily basis and are available at all times.  CTCEMS offers the best in medical care to the citizens of Campbellsville and Taylor County and we are here to serve your needs. We can be reached on our business line and remember, in case of emergency, dial 911.
Contact Information
Renee Taylor, Chief
renee.taylor@campbellsville.us
Address: 105 S. Columbia Ave.
Campbellsville, KY 42718
Phone: 270-789-3135
Fax: 270-465-0511