ABOUT CAMPBELLSVILLE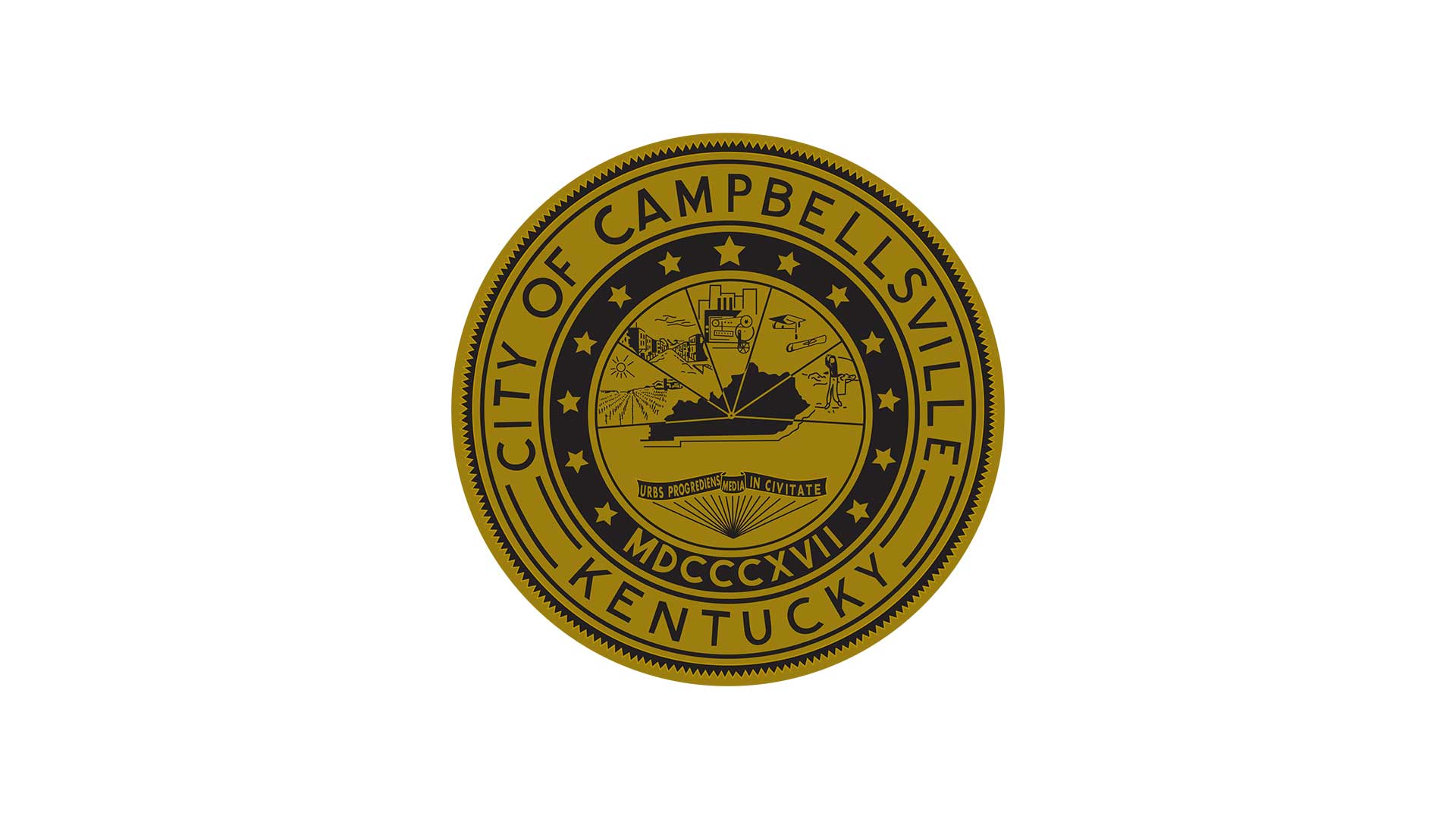 Campbellsville is a city in central Kentucky founded in 1817 by Andrew Campbell. It is known for Campbellsville University, Taylor Regional Hospital, and an Amazon Distribution Center, its historic downtown, and the proximity to Green River Lake State Park. Campbellsville is the county seat of Taylor County, with a geographic boundary shaped like a heart. Campbellsville celebrated its bicentennial on July 4, 2017.
Founding
The city was founded in 1817 and laid out by Andrew Campbell, who had moved from Augusta County, Virginia. Campbell owned a gristmill and a tavern and began selling lots in Campbellsville in 1814. Campbellsville was designated by the state legislature as the county seat in 1848 after Taylor County was separated from Green County. The city agreed to sell the public square to the county for one dollar so that a courthouse could be built.
Historic sites
Campbellsville has several historic sites as listed under Taylor County in the National Register of Historic Places listings in Kentucky.
The Campbellsville Historic Commercial District includes several blocks of Main Street. The historic First Street Brewery one street over dates back to the prohibition. Which is due to open in 2021 for the first time since the 1930s. The most notable structure in this district is Merchant Tower (formally Merchants Hotel) which has Romanesque architecture. It has been listed individually on the National Register of Historic Places since 1980.
The city's first courthouse was burned by Confederate cavalry in 1864 because the Union Army was using it for barracks. After the war, a second courthouse was built on the same site. The third courthouse was built in 1965 on a property adjoining the "old courthouse" (on the aptly named Court Street). A fourth courthouse referred to as the Justice Center building was built on Main Street (along with a new adjoining county jail) in 2008. The project removed several old commercial buildings from the 300 block of East Main Street.
Parks
Miller Park is a 65 acre park offering activities for all ages, including: Par 3 Golf , picnic areas, skateboard park, volleyball courts, tennis courts, horseshoe pits, cornhole boards, playgrounds, baseball fields, basketball courts and walking tracks. It surrounds the Pitman Creek that flows through the park.
Osborne Park, which is also connected with Pitman Creek, is mostly open space and soccer fields. These two recreation parks are also joined by the nature trail, the Pitman Creek Trail.
Martin Luther King Jr. Park, located on Martin Luther King Jr. Blvd, is currently being updated to add future amenities. Currently MLK Park includes basketball courts, cornhole boards, and picnic areas.
Historical
In the 20th century, Campbellsville was a regional center of industry (agriculture, lumber, textiles, milling, automotive, distribution, oil and gas, light manufacturing, education, healthcare, and tourism).
For decades, employment in the area was dominated by a large textile plant, formerly Union Underwear and since Fruit of the Loom. It closed in 1998. Shortly thereafter, another notable employer closed, the Indiana-based Batesville Casket Company.
Legacy
The area is home to wood-milling companies that produce interior trim products (Cox Interior, Wholesale Hardwoods).
Campbellsville Industries (CI), "The Steeple People ™," is the oldest and largest steeple and tower manufacturer in the United States. CI has more than 15,000 installations located throughout the United States and Canada. CI claims the record for the world's largest prefabricated church steeple at 229 ft at the First Baptist Church in Huntsville, Alabama.
Campbellsville is home to the last Druther's (Burger Queen) restaurant in operation.
Media
Local print, radio, and TV:
The local weekly newspaper, Central Kentucky News-Journal, has been published since 1910.
WCKQ 104.1 FM – Adult Contemporary Music
WGRK 105.7 FM – Country Music
WTCO 106.7 FM – Rock Music
WLCU  88.7 FM – Contemporary Christian Music hosted by Campbellsville University
WVLC 99.9 FM – Country Music
WLCU also broadcasts their television station locally on Comcast Cable Channel 10 and Digital Channel 15
Law and Government
Campbellsville is a home rule-class City in and the county seat of Taylor County, Kentucky, United States.
The Campbellsville City Council is made up of twelve elected members. During City Council meetings, held on the 3rd Monday of each month at 7:00PM (EST), the Mayor presides and all thirteen members have voting rights.
Education
Campbellsville is home to Campbellsville University, founded in 1906 as an academy.
Campbellsville has two local public schools, Campbellsville High School and Taylor County High School.
Contact Campbellsville High School: (270) 465-8774 or  (270) 465-4162
Contact Taylor County High School: (270) 465-4431 or (270) 465-5371
Campbellsville has one local private school, Kentucky Christian Academy.
Campbellsville has a lending library, the Taylor County Public Library.
Airports
Campbellsville does have a local airport, the Taylor County Airport (FAA Identifier: AAS). It is 2.5 miles from downtown Campbellsville.
For more information regarding Taylor County Airport click the link below.
Contact Information
Dennis Benningfield, Mayor
Dennis.Benningfield@campbellsville.us
Address: 110 S. Columbia Ave Ste. B
Campbellsville, KY 42718
Phone: 270-465-7011
Fax: 270-789-0251